Reed Dynamic was founded in 2010 in Ann Arbor, Michigan as a freelance website designer for a friend. Over the years it has grown into a comprehensive technology solutions firm that specializes in Web Design, Website Hosting, Web Development, Digital Marketing and other IT services. Our team is comprised of developers, programmers, designers, artists, network engineers, and social media consultants whose passion & creativity make the difference.
Drew Reed
Owner / Tech Lead
Everyday I gain experience in development of internet applications including PHP, HTML, CSS, and Javascript. My goal is to constantly build my repertoire of knowledge in the IT field.
Using technology to deliver information, in one form or another, for almost a decade, my career started in E-Commerce and transitioned to web programming. Through it all, I have always been on the lookout for the smartest way to get a job done; these days that means harnessing HTML, CSS, and JavaScript to create web applications. I have worked with a wide range of web-related tools—Unix systems, PHP, MySQL, Apache — but my passion is building complex PHP web applications with rich experiences that adhere to best practices and emphasize modular, reusable, maintainable code.
I can get your website off to a good start, evaluate its current position or even give it a plan for the future. Providing clients with an unbiased approach to defining, developing and implementing solutions to meet their website needs. Whether you have an existing web site or are just starting out, you will get the information and analysis you need to succeed online. Lets talk and discuss your business needs.
Trained with the latest software and knowledge of Web Design and WC3 Standards, I can create appealing and creative Web Design and web layout.
My Knowledge And Skills
---
Languages:
Advanced Skill Level: PHP, HTML, Javascript, jQuery, CSS, SQL
Intermediate Skill Level: C, C++, Java, .NET, Visual Basic
Databases:
Application Programming Interface:
Authorize.net, PayPal, UPS, Goggle Maps, PubMed
Operating System:
Fedora, Red Hat, CentoOS, UNIX, Windows, Mac OS, DOS
Cloud & Web Services:
Cpanel, Amazon Web Services
Source Code Management Software:
Network:
Cisco Certified in Network Fundamentals
VOIP (Voice Over IP)
Telnet Systems
Comcast Systems
Jive Systems
Polycom Phones / Hardware
Avaya Phones / Hardware
Web Application Framework:
Advanced Skill Level: CakePHP 1.3, 2.X, 3.X
Beginner Skill Level: Laravel, Symfony, Composer
Open-Source Ecommerce:
Advanced Skill Level: Magento
Intermediate Skill Level: osCommerce, wooCommerce
Content Management Systems:
Advanced Skill Level: Joomla, WordPress
Online Marketing:
Advanced Skill Level: S.E.O. (Search Engine Optimization), Online Presence Management
Intermediate Skill Level: S.E.M. (Search Engine Marketing)
Summary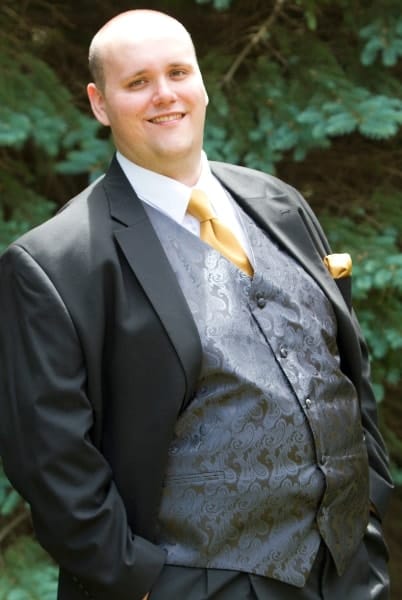 Name
Nickname
Website
Job Title
Address
7912 Lakeshore Rd.

,


Whitmore Lake

,

United States

,

48189