We begin by designing amazing websites that are sleek, intuitive and high converting. We're then able to build your brand and drive traffic to your website with our full-service digital marketing strategies and IT services. Get started today and maximize your success online and in the office.
We are a full-service web design, web development and IT Services shop in Ann Arbor, Michigan. Depend on a partner that you can trust to take your organization's technology to the next level. Reed Dynamic has provided Web Design and IT consulting services for companies all over southeastern Michigan, including Ann Arbor, Detroit and Lansing. We are ready to provide full-service web design and development for your business. There is a lot of talent in Detroit web design, but we can do it better and more affordable. Dedicated to finding the best solutions with creativity by evaluating your organization's business needs, computing requirements and company guidelines to deliver an easy to follow blueprint for the future. Let us help plan, prepare and execute your next website or IT project, on budget and on time!
If you want a local Ann Arbor Web design and IT services, consider doing business with an Michigan based web design company like Reed Dynamic. Hiring local allows for easier communication and in-person meetings, ability to build a more trusting relationship, and opportunities to tap into nearby networks. Reed Dynamic brings business savvy to each and every project. We work with you to identify the your business's core values and then bring a perfect solution for you company. We diligently keep current with latest technologies, bringing our clients to the next level.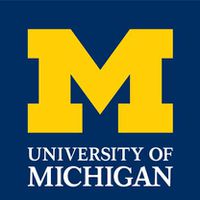 We can accomplish your goals
We design custom communication experiences and solutions around your goals. Most clients start by telling us they "want a website," but this could include branding and logo design, responsive design, information architecture, SEO, social media strategy, ecommerce and more. In the end, you need a virtual storefront to engage, inform, and delight your audiences. We can help you find the best and best-looking solution for your unique needs, all fully compatible on a range of devices.
Why should you have a website?
Your website is your company's greatest marketing tool
the digital-world equivalent of your neon-lit sign advertising your products and services to motorists.
Our specialty is making custom-designed websites that look great, whether you're on a desktop computer or smartphone, work intuitively and turn up high in search results.
We Serve And Can Meet In These Areas: